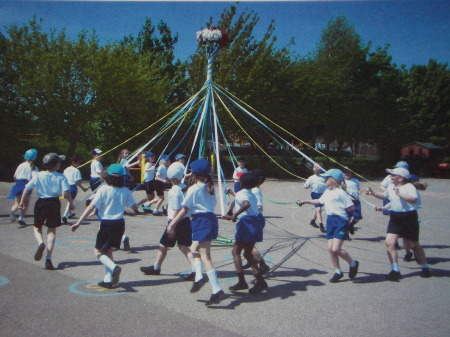 MAYPOLE DANCE - a variety of different patterns interweaving the ribbons.


FOLK DANCE - the traditional dances of England.


SOCIAL DANCE - where children change partner regularly, good for communication and mixing.


LONGSWORD - dancing with wooden swords, helps coordination and timing.


COTSWOLD MORRIS - learning to work and cooperate in groups using long sticks, small sticks and hankies.


BROOM DANCE - great fun and good for keeping fit.


GARLAND DANCES - from Sheffield, with hoops covered in ribbons & flowers.

SAILORS HORNPIPE - A traditional 15th Century dance from the ports of England,

Molly Dancing - Different dances from the Ouse Washes

Border Morris - Lively dances from the borders of England and Wales