JANE

Tuition is provided by Jane Pfaff.


Jane was formerly a deputy head with the London Borough of Barnet and is now an outreach leader for the English Folk Dance and Song Society.

Since 2003 she has worked with hundreds of schools in London and the South East of England , at venues from Leicestershire to Wiltshire.

She has also worked with a range of other organisations catering for different client groups including the Stuart Lowe Trust, Woodcraft Folk, the Carer's Network, the University of the Third Age, Brownies and Guides.

She has also called for the Enfield Schools Folk Festival and for Sidmouth Folk Week.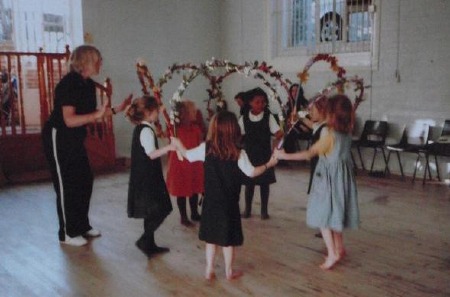 JEREMY

Live music is provided by Jeremy Monson.


Jeremy is a talented musician who plays the piano accordian for London Pride Morris, Let's Dance and a variety of folk bands.

Jeremy has played for the Enfield Children's Folk Dance Festival for the last few years and has appeared on Television.